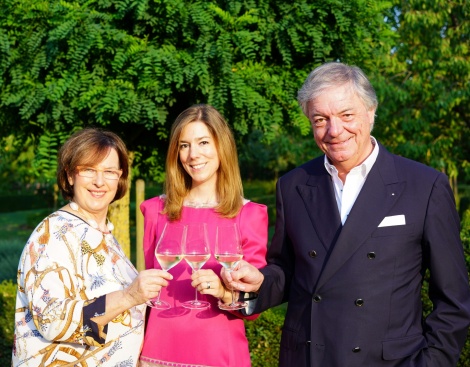 Our History 
Domaine Claude Bentz is a distinguished Luxemburgish family wine estate, which stands out for the quality of its products and its traditional know-how.
Founded in 1933 by Joseph Bentz in Bech-Kleinmacher (Luxembourgish Moselle valley), the property has developed while maintaining a positive family identity. The vineyard is currently managed by Claude Bentz, a member of the third generation of a family of winemakers, who built in 1986 in Remich, a neighbouring town, the modern winery visible today. In September 2019, Carole, one of Claude's daughters, joined the business to consolidate past accomplishments and to help settle on the best course of conduct in a market in transition.
The Domain's distinctive emblem was designed in 1968 by Dr. Jean-Claude Loutsch. It represents a leafy vine on which grapes mature. 
In 1993, Claude Bentz was Luxembourg's first independent winemaker to adopt a sophisticated computer-aided system of temperature regulation. The precise and continuous temperature control during fermentation adds greatly to the efficiency of production and to the quality of wines.
Following this approach, prestigious grape varieties such as Riesling, Pinot Gris, Auxerrois, Pinot Blanc and Gewürztraminer, have been grown diligently on various terroirs for almost 26 years. Today, the Domain possesses vines across the most beautiful pieces of territory of the Moselle valley in Luxembourg.
Domaine Claude Bentz has been a proud and official supplier of the Grand Duchy's Court of Luxembourg bearing the title of "Fournisseur de la Cour" since 2001.
Wine tastings of the new vintage take place at the Domain yearly, in May and September. These are free of charge and open to all. Since 1995, the public open house has provided numerous opportunities of collaboration between the winegrower and Luxembourg-based artists with side exhibits. During these events, visitors can also enjoy the Domain's richly designed, one-hectare large, landscape garden and spend quality time with a glass of wine.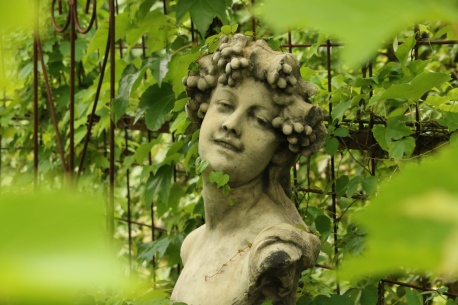 Our Philosophy 
What makes Domaine Claude Bentz remarkable is the careful selection of grapes, the high-quality raw materials and the delicate fermentation process.
Exclusively noble, low yield, varieties of grapes are grown on the vineyard. In addition, and in order to continuously improve wine quality, vines are pruned each year to allow each plant to bear only a limited number of grapes.
The oenologist's calling, one may suggest, is to endow each wine with a unique aroma, colour and bouquet.
Production is adapted at each stage and meets the most demanding quality standards to thoroughly shape the character of each wine. The computer-aided control of temperature of fermentation helps to produce an intense primary aroma that gives young wines their full flavour.
The vineyard is thus able to offer unique wines, which are very aromatic and typical of the region and also have both floral and fruity notes that mark their singularity.